Colorado Pest Control
Synergy Pest Control is a top-notch Colorado Pest Control Company. We have delivered the best possible pest control services to our Colorado clients. We understand the unique challenges of pest management and give you the best possible solutions for pest control problems that are unique to Colorado.
Our specialized team brings the best practices and safest methods of pest management for your home or commercial property. We can treat a wide variety of infestations including basic insects, spiders, ants, bed bugs, bat bugs, cockroaches, mice, rats, pocket gophers, snakes, wasps, yellow jackets, hornets, bees, boxelder bugs and more.
Synergy Pest Control has offered effective and environmentally responsive pest control and preventive services. We are licensed and insured in the state of Colorado as well as Wyoming. We know how important your loved ones are to you, and their safety is just as important to us. Our Colorado Pest Pros are experienced and dedicated to offering quality, affordable pest control services that are safe for your family and pets.
Insects
Spiders
Ants
Boxelder Bugs
Stinging Insects
Hornets
Paper Wasps
Yellow Jackets
Rodents
Voles & Gophers
Mice & Rats
Prairie Dogs
Specialty
Bed Bugs & Roaches
Carpet Beetles
Honey Bees
Pest Management Evaluation
Insects and rodents will always be around. Evaluation of the concerned area will be done, an action threshold will be set. Ultimately this is to determine whether pest populations or environmental conditions indicate that pest control action must be taken. Identification of the pest is crucial for the correct prescription treatment.
Pest Prevention
As a first line of pest control, habitat modification is one very effective and cost-efficient strategy that presents little of no risk to people or the environment. This would include moving firewood from foundation, cutting back tress, removing bushes and shrubs.
Pest Control
Control methods will be determined on the pest management evaluation and prevention. These methods may consist of placement of insect monitoring stations, pheromone boards, mechanical traps, pesticide application or bait application.
We're There for You
Welcome! We wanted to take a minute to introduce our professional pest management team. In order to best serve you, we have gathered a team of specialists to work diligently on most pest problems. Our team is licensed and insured in the state of Colorado and Wyoming. We specializes in bringing the best practices and safest methods to your home or commercial property. Whether you have ants, cockroaches, bed bugs, spiders, yellow jackets, voles, mice, rats, we are here to help. Simply give us a call to speak with a member of our knowledgeable team today!
Servicing: Aurora, Arvada, Commerce City, Centennial, Denver, Evergreen, Morrison, Greenwood Village, Green Valley Ranch, Golden, Lakewood, Englewood, Lone Tree, Highlands Ranch, Parker, Foxfield, Boulder, Broomfield, Thornton, Westminster, Brighton, Brighton, Longmont, Dacono and Firestone. Please call (720) 598-BUGS to see if we service your area.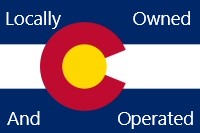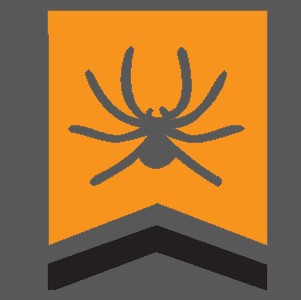 Joe Morris
(720) 598-2847
pcojoe@synergypestcontrol.net